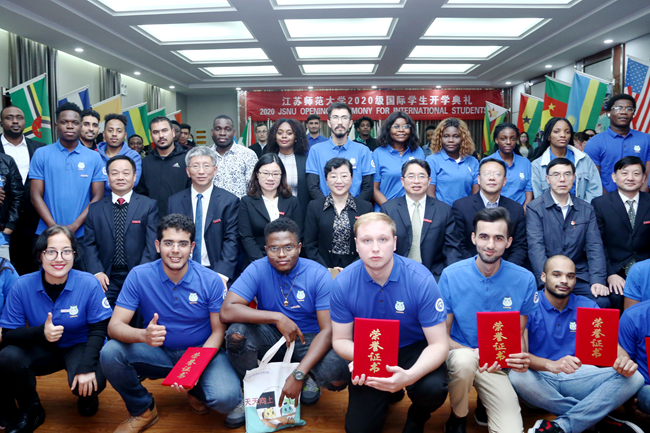 On October 16, the opening ceremony of the 2020 international students of Jiangsu Normal University was held in the Center of Mental Health Education for college students. Professor Cen Hong, Vice Party Secretary of CPC JSNU Committee, and faculty of International College attended the ceremony. 131 freshmen from 43 countries, including the United States, Kazakhstan, Malaysia and Cameroon participated in the ceremony, with 95 international freshmen watching and interacting through a live webcast.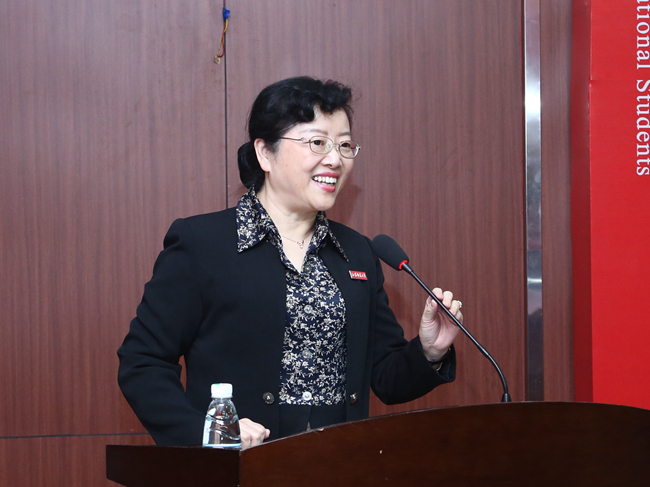 Professor Cen Hong delivered a speech at the ceremony, welcoming the new international students from all over the world. She thanked the students for choosing JSNU and for working hand in hand with the university during the special period.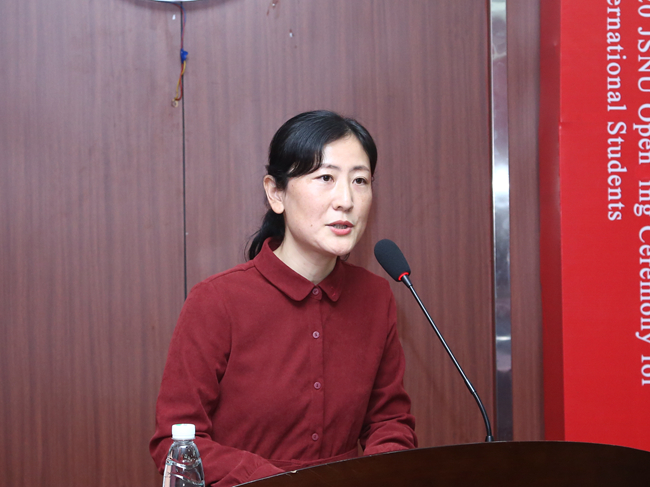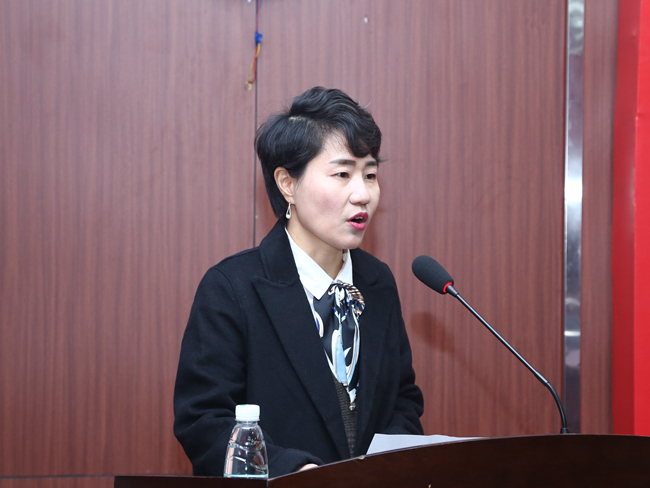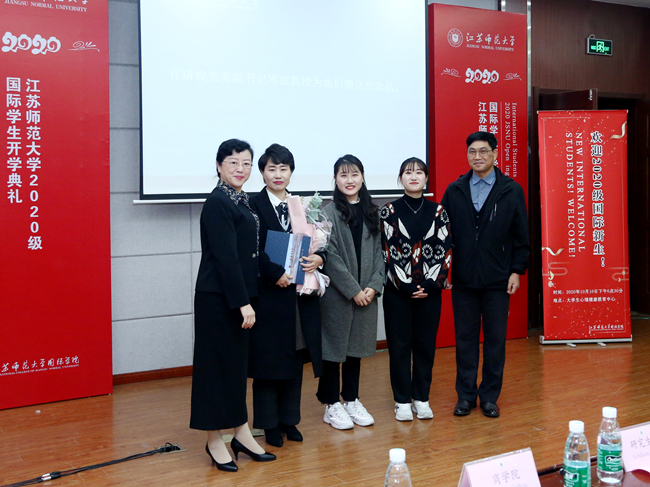 Hou Tiejian, Dean of International College, and teacher representative Chen Wen, made a speech respectively, hoping the international freshmen to be anexcellent student who abides by the regulation, a cultural ambassador forinternational exchanges, and an open and inclusive citizen of the world. Parent representative Han Min-hee (South Korea) recalled the learning experience ofhis daughters Kim Ho-yeong and Kim Xiaoyeong in JSNU.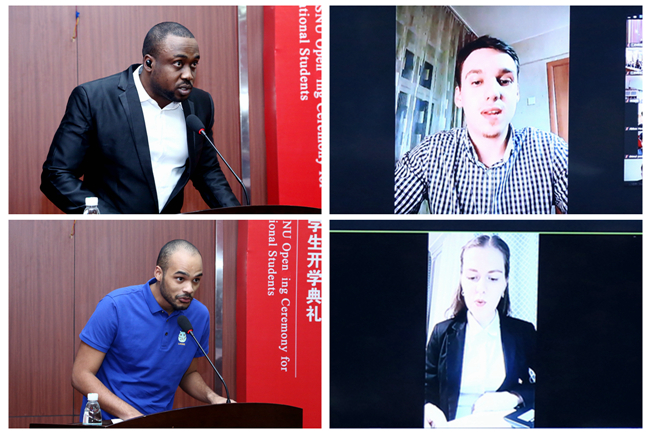 Seniorstudent Selan, PhD candidate in biology, and international students, Dima, delivered speeches respectively to thank the university for doing its best to ensure thesafety of students during the COVID-19 epidemic. Ryan and Chen Meili, representatives of freshmen from China and Russia, said they would study hard to deepen their understanding of Chinese society and share Chinese stories.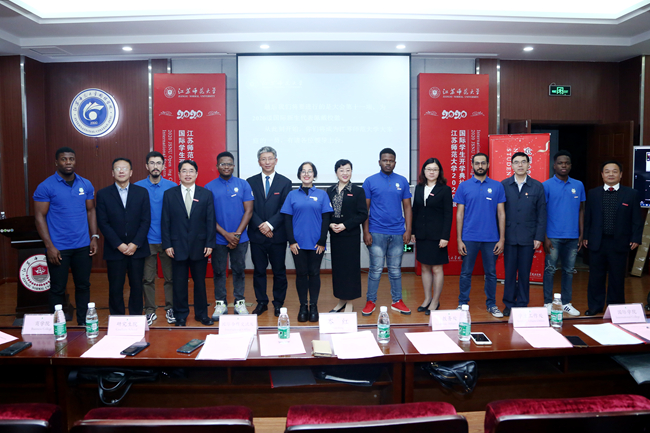 At the ceremony, the director of the International Office announced the decision of the Chinese Government Scholarship for International Chinese Teachers and the Jiangsu Government Scholarship for International Freshmen of JSNU. Professor Cen and leaders from allorganizations presented the awards to the students, and they wore the school emblem for the international freshmen of grade 2020.