Jiangsu Normal University welcomed our freshmen of Class 2020 by holding University Opening Ceremony on September 23 at Quanshan Campus and Yunlong Campus. Members of JSNU Committee, leaders of relative administrative departments, schools, 6,891 undergraduate students and postgraduate students attended the ceremony, which was hosted by vice president Liu Guangdeng.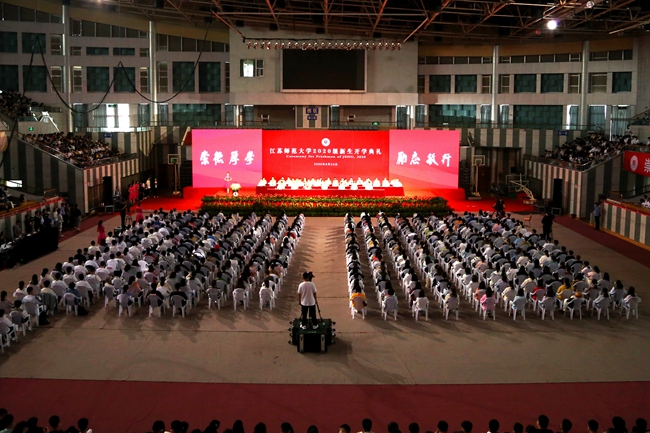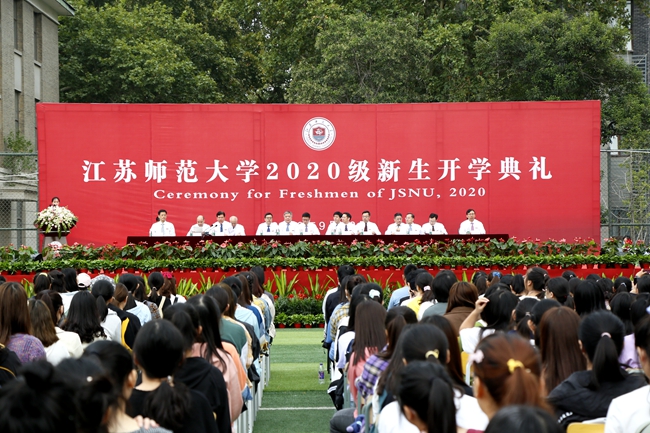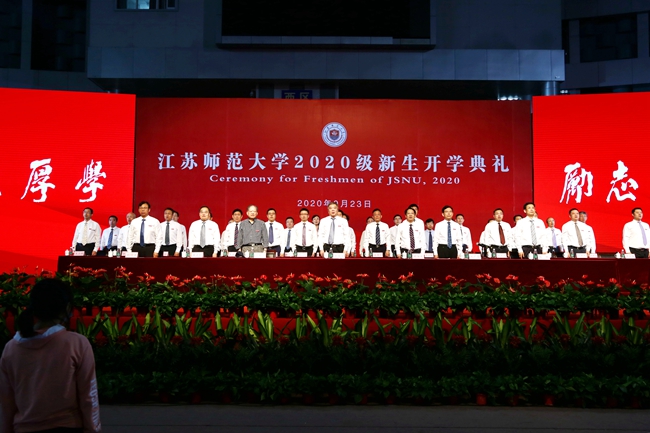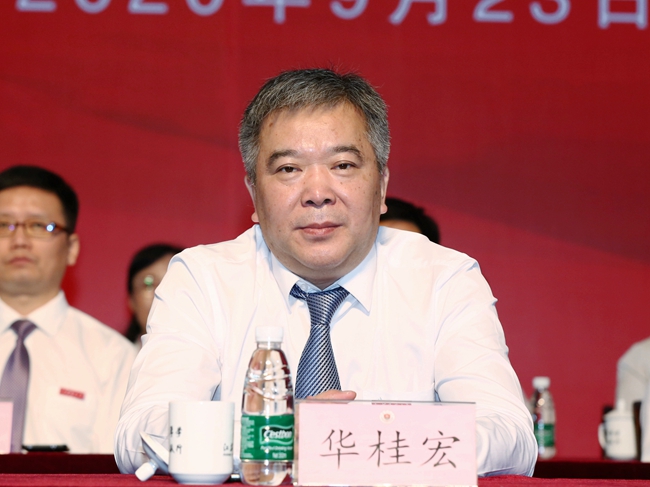 President Zhou Ruguang addressed a speech among a warm applause. On behalf of teachers and students, he extended his welcome to 6,891 freshmen who come from different parts of our country and proposed some expectations. President Zhou said that university was a place for students to conduct delicate research, exercise their minds and moralities and also a place that attracted masters and collected the classics. JSNU was a higher-education institute that experienced 68 years' changes and our spirits passed from generations to generations. He hoped that freshmen could stay ambitious, patriotic and brave to undertake the mission of rejuvenating our nation. Then, he presented enrolling souvenirs to freshmen representatives.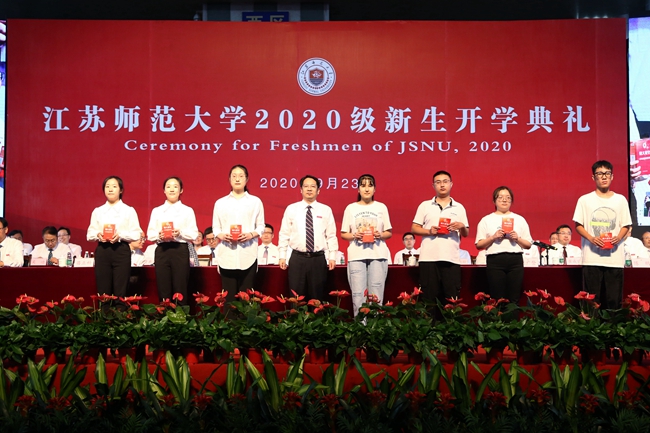 It is said that academic masters are foundation of a university's development. Domestic leading figure of statistics and probability, academician of CAS, Dean of JSNU Institute of Mathematics, Professor Chen Mufa attended the ceremony and extended his wish to freshmen to be perseverant and self-disciplined in order to become the pillar of our society.
"Youth is the time for us to start from scratch and university is for striving." Professor Zhang Xiusong made a speech on behalf of teachers to urge freshmen to make full use of these four years.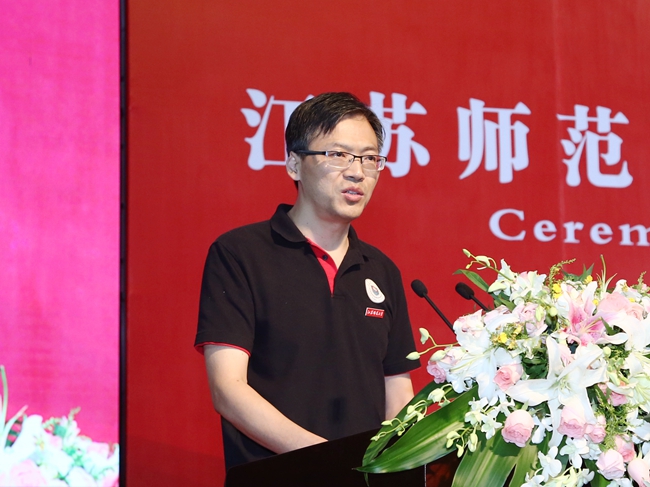 Professor Hua Guihong, Party Secretary of CPC JSNU Committee gave enrolling gifts to freshmen representatives "Seekingfor Truth" and encouraged them to study hard for their future responsibilities.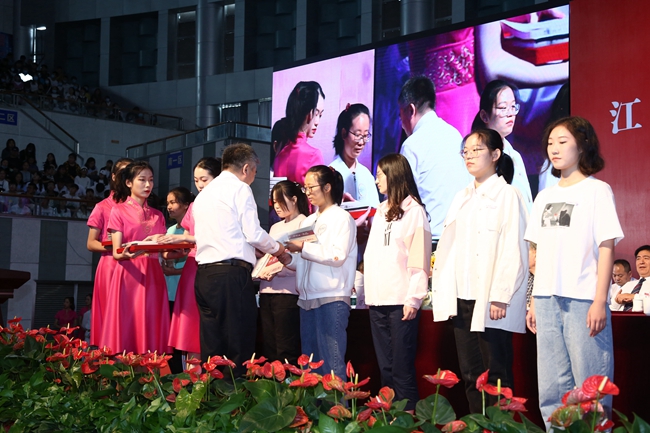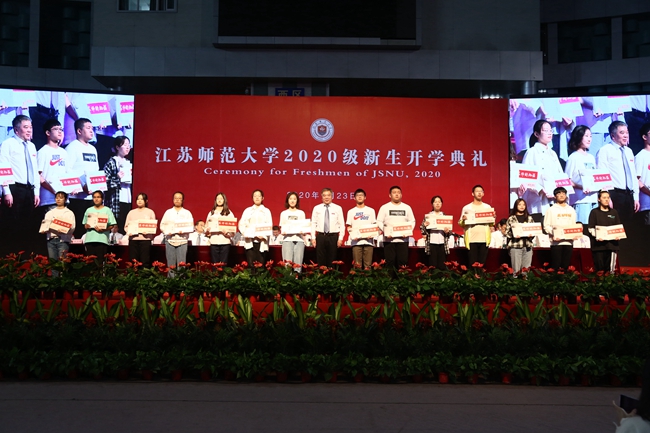 Bearing time-honored history, JSNU insisted her mission of fostering moral and stressed on inheriting JSNU. After documentary "Inheriting", Mr. Cheng Zhenfei, graduate of Class 1960 came to the stage and was appointed off-campus counsellor with Vice President Miao Zhengke granting the certificate.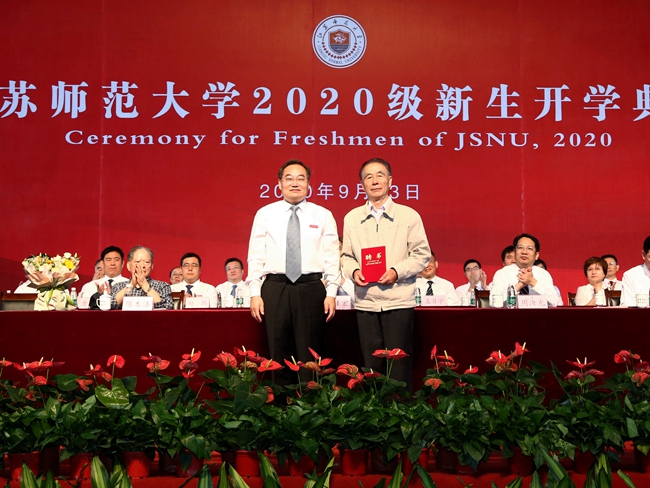 Many excellent representatives sprout upamong Class of 2020. Some of them achieved Freshmen Scholarship, some actively took part in Opening Ceremony Speech Collection Activity. Secretary Chen Peng presented scholarships and Vice Present Du Zengji gave awards to them.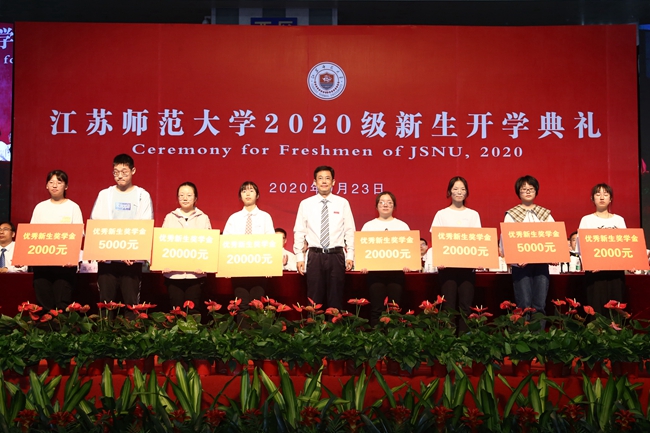 Then, representatives of senior studentsand freshmen took the microphone to express their willing to study hard and make contributions to our country.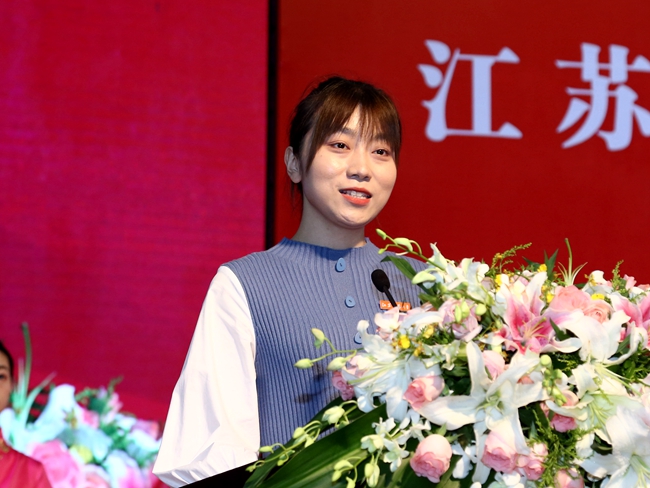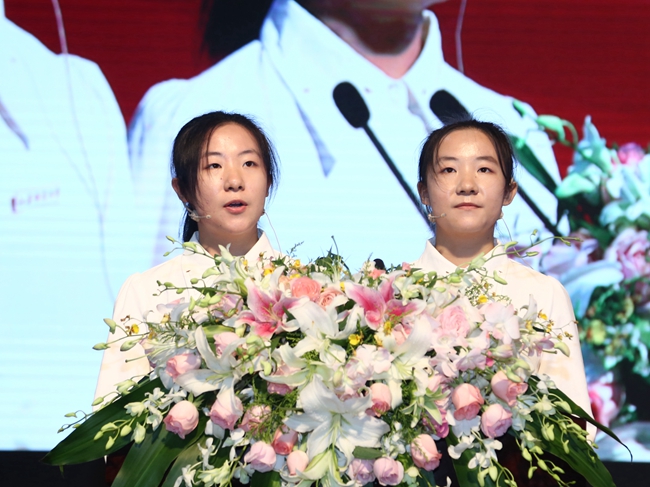 In the end of the ceremony, leaders of eachschool granted school flags to freshmen, which symbolizing the start offreshmen's new life in JSNU.