Research Interests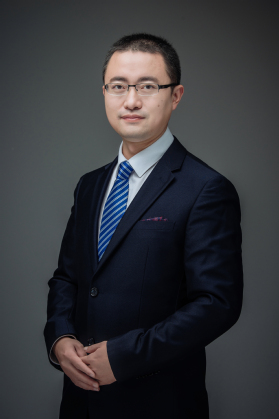 Chinese Ancient Literature and ClassicOpera
Educational Background
PhD, School of Chinese Language andLiterature, Nanjing Normal University, 2006
MA, School of Chinese Language andLiterature, Jiangsu Normal University, 1998
BA, School of Chinese Language andLiterature, Jiangsu Normal University, 1994
Research Projects in recent years
1.National Social Science FundProject (No. 12FZW040, ¥150,000): Research on Literati "Youmu" and Literaturein the Ming Dynasty. 2012-2015.
2.MOE Humanity Social ScienceStudy Fund, ¥50,000, 2009
3.Jiangsu Higher Education ReformResearch Project (¥8,000): The Establishment and Practice of the ComprehensiveEvaluation Mechanism of the Cultivation Quality of Undergraduates Majoring inChinese Language and Literature. 2009.
4.Non-governmental Project (¥70,000):The Rule of Law Governance and the Culture of an Honest and Clean Government.2012.
Selected Publications
¨Lv Jingbo, The Reason of WuJingzi not Entering in Nanjing Liuyuzhi. ournal of Ming-Qing Fiction Studies, 017(1) :20-26.
¨Lv Jingbo, Textual Research onZaju in Which Emperor Appears. Hundred Schools in Arts, 2015, 5
¨Lv Jingbo, The Creative Time ofMingfengji and Current-Event Dramma's Definition. Journal of Jiansu NormalUniversity (Philosophy and Sciences Edition), 2015, (2).
¨Lv Jingbo, The HistoricalMemory from Traditional Narrative Angle——The Depictions of Wokou in the Novelsand Dramas of the Ming Dynasty. Journal of Jiansu Normal University (Philosophyand Sciences Edition), 2012, 38(3).
¨Lv Jingbo, On The Wizard of OzReshaping Hu Zongxian's Image. Journal of Ming-Qing Fiction Studies, 2012, 3
Books
2015, Lv Jingbo, Research on Literati "Youmu"and Literature in the Ming Dynasty. China Social Sciences Press, Beijing.
Honors and Awards
JSNU Youth Teacher Teaching Competition,First Prize, 2005
JSNU Excellent Teaching Award, 2013
The 12th Xuzhou PhilosophySocial Science Outstanding Achievement Award, Second Prize, 2016
Contact Information
1813643413@qq.com