The 2020 Commencement of CW Chu College was held at CW Chu Hall on the morning of June 23, which invited Prof. Zhou Ruguang, president of JSNU, Prof. Liu Guangdeng, vice president of JSNU, Prof. Qian Jin, vice president of JSNU, and leaders of Academic Affairs Office, International Office, CW Chu College, some JSNU schools, as well as off-campus counsellors, representativesof alumni, parents etc.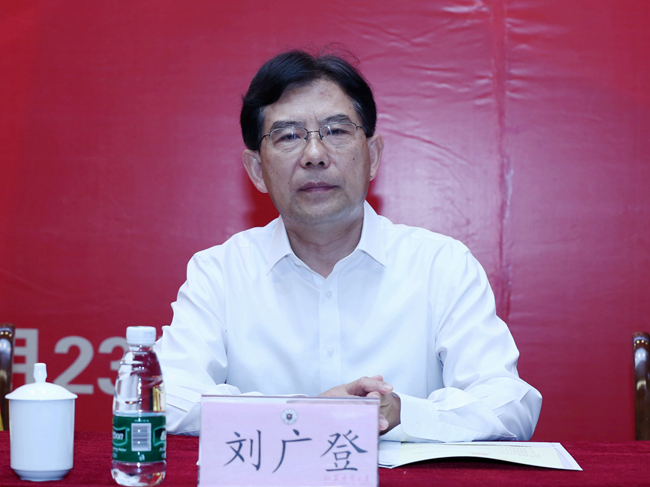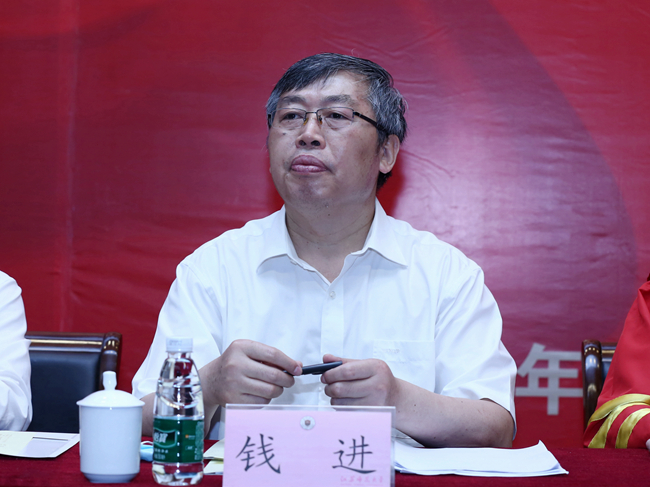 The commencement adopted off-line ceremony and live online in order to ensure that students, parents and alumni who failed to came back to university due to COVID-19 could watch the whole ceremony.
Before the ceremony started, guest walked on the red carpet and entered the hall. Then, they watched the video "Best Time" made by the college for undergraduates.
The ceremony was officially open in solemnnational anthem. Zhang Yuxin from Chinese Language (Teacher Education) expressed her gratitude to school teachers and parents on behalf of the undergraduates of Class of 2020 and said that they would not forget JSNU's strong support and would contribute a lot to the New Era.
Chair of the Student Union, Wang Yizhou extended their best wishes to all the graduates and expressed that they would study from the models and pursue excellence.
Outstanding representative alumni, Dr.Cheng Shuo from Institutes of Brain Science, Fudan University brought his sincere wish to senior students, shared his thoughts during his time seeking for further education and encouraged graduates to move forward boldly to undertake the task of the time.
Professor Li Yanling, dean of Sino-Russian Institute presented her encouragement on behalf of teacher with three key words"Insist, Responsibility and Plan" and ten characters "Gratitude, Belief, Reading, Communicating and Compromising".
Wei Bin, representatives of students'parents hoped that graduates could remember school motto all the time and grow into new talents of the time who have explicit targets. Then, he gave his calligraphy work as a gift to CW Chu College, on which he wrote "Good Wind alwayscome with You".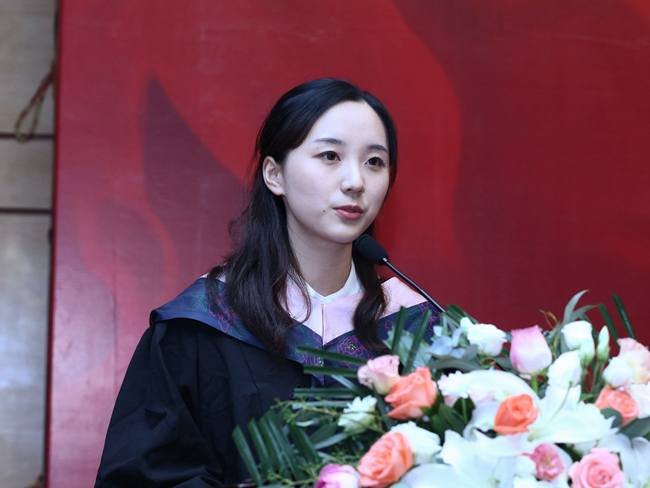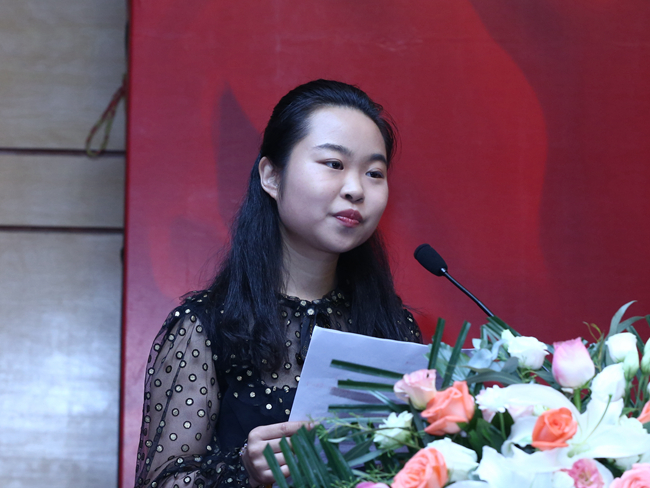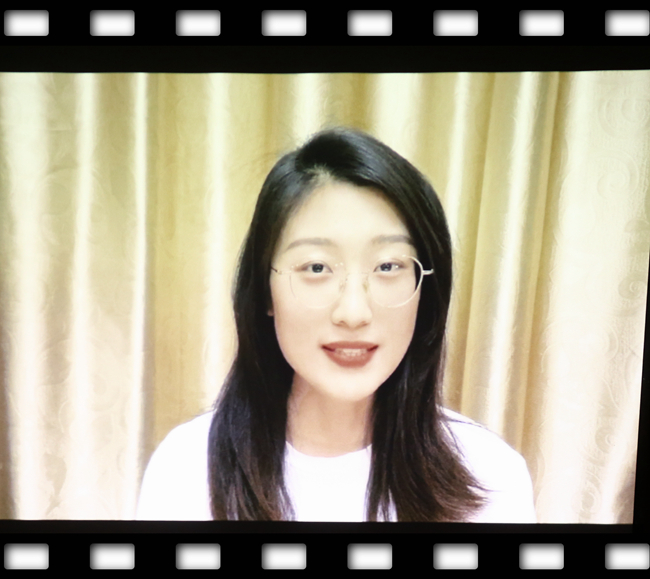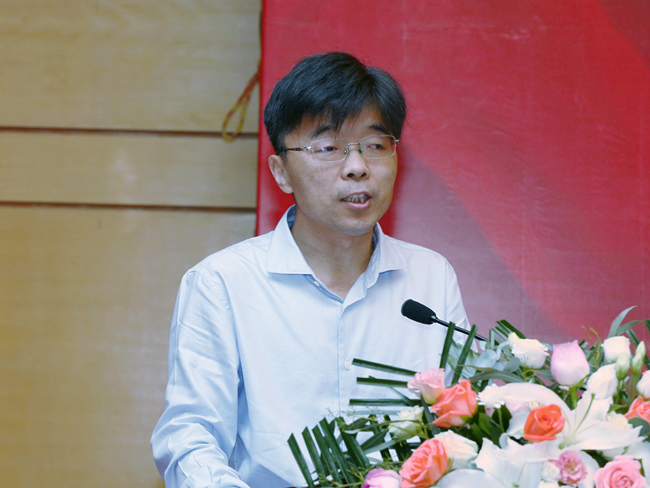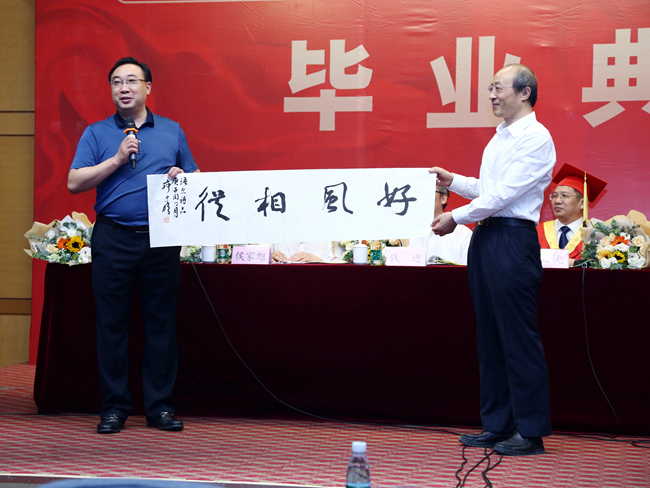 This year, the College gave bookmarks withcollege mascot, logo and stamps with graduates' names as graduation souvenirs. Leaderson the rostrum granted prizes and certificates to excellent graduates.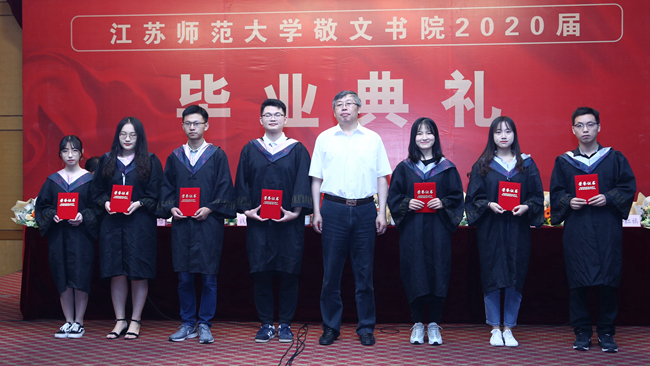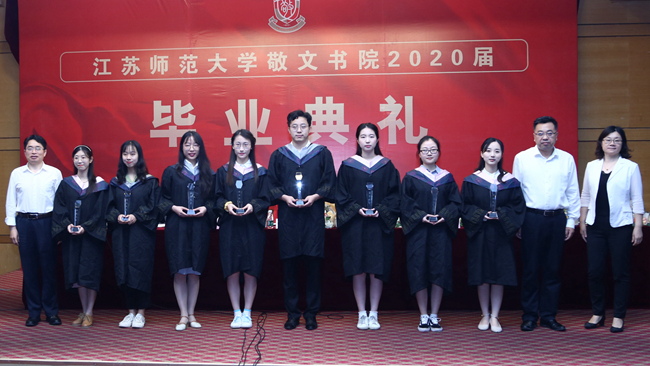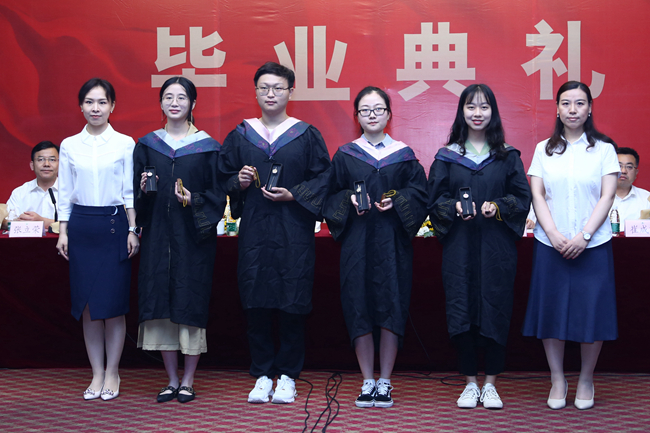 Professor Liu gave Letter of Appointment of off-campus counsellor to the delivery man, Wang Yong, who won China Youth May Fourth Medal. The letter was presented to Wang's colleague because of the COVID-19 and Wang shared his story of fight against the disease through the Internet.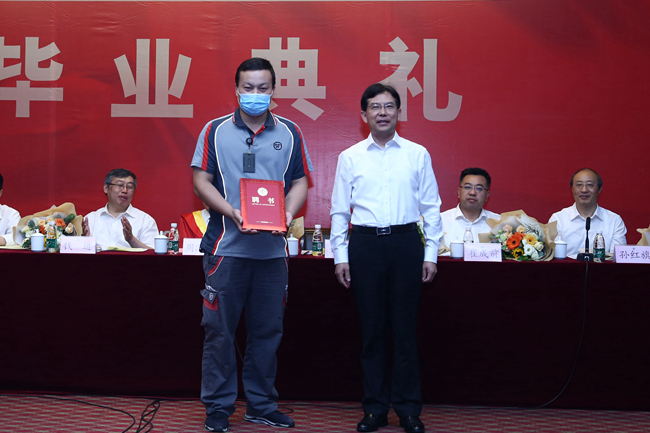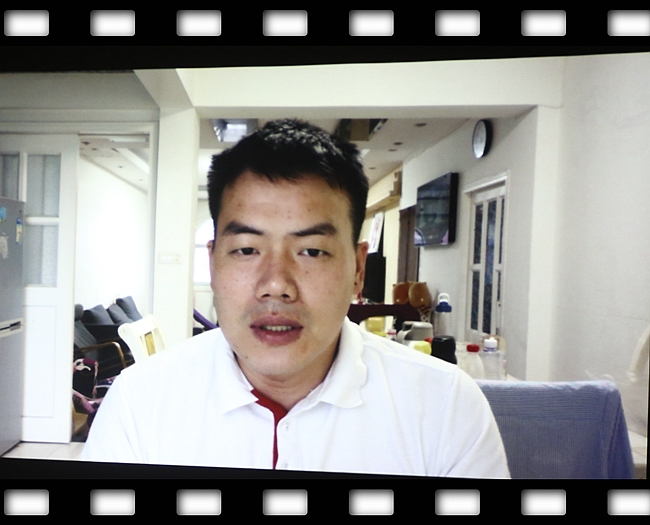 At last, Professor Zhou Ruguang addressed awarm speech. He spoke highly of the achievements and the performance of classof 2020 during the disease, encouraging them to set ambitious goal and travel more, insist original mind and dream high, and make consistent effort and createa colorful life. He hoped students could undertake the great historical missionof national rejuvenation, remember our motto of "Virtue, Knowledge, Ambitionand Action" and our spirit of "Integrity, Innovation, Principle and Practice", establishthe idea of life-long learning so as to paint their color on the paper of the time.