Professor Cai Guochun, standing member of the school council and vice president of JSNU led a delegation to visit the Universiti Tunku Abdul Rahman (UTAR), Universiti Kebangsaan Malaysia (UKM) and the Mahidol University in Thailand during December 15-21. After meaningful deliberations JSNU and the three universities reached consensus on cooperation in teacher and student exchange, and subject specific research, drawing a successful ending to the cross-country visit.

JSNU delegation attended the seminar in Kuala Lumpur with Choong Chee Keong, Vice President of UTAR, Yap Vooi Voon, Dean of Faculty of Engineering and GreenTechnology, Lim Tuck Meng, Dean of Faculty of Science, Chong Siou Wei, Dean of Institute of Chinese Studies and Chen, I-Chi, Deputy Director of Community and International Networking. After discussion on the cooperation issues, JSNU and UTAR finally reached an agreement in the related matters involving mutually sending undergraduates to study abroad, launching joint training projects for masters programs and other collaborations in research fields.
The delegation visited UKM on December 18. School leaders and representatives talked about further practice of cooperation. The two sides conducted in-depth exchanges on the selection of outstanding teachers to study at each other's college, carrying out scientific research cooperation, exchanging students for short-term study tours or long-term training and so on. JSNU and UKM both hope to demonstrate and start the cooperation project as soon as possible.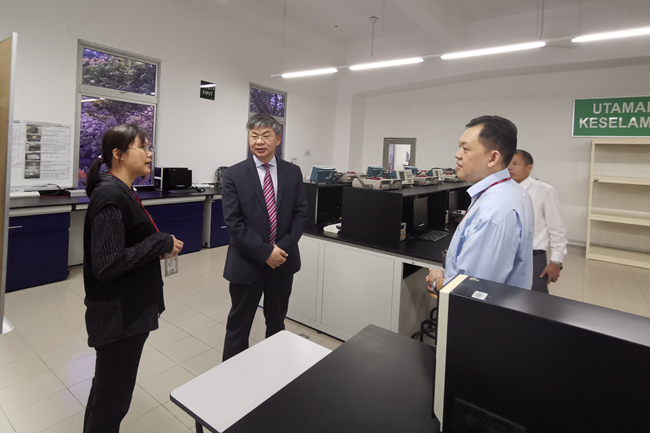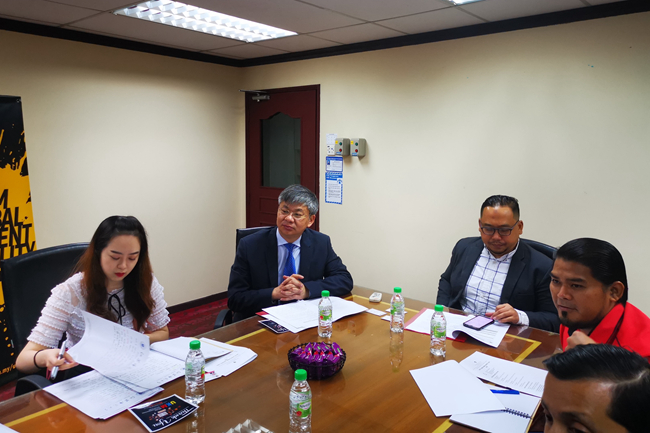 On December 19-20, the delegation arrived in Bangkok, Thailand, and held talks with representatives of Mahidol University in Thailand. The two sides carried out full exchanges in the fields of humanities, especially international hotel management, engineering, statistics as well as science and engineering.
Through the whole visit to Malaysia and Thailand, JSNU has further expanded international cooperation with the three universities, promoting the internationalization of talent training to some extent.