In order to advance international cooperation and improve international level, Professor Hua Guihong, Party Secretary of CPC JSNU Committee, led a delegation to visit the U.S. and Brazil, calling at New York Film Academy, California Polytechnic State University, Focus Technology Co., Ltd., Embassy of the P.R.C. in São Paulo, University of SãoPaulo, National Communication Academy of Brazil,Factory of Xuzhou Construction Machinery Group Co., Ltd. in Brazil and Chinese General Chamber of Commerce in Brazil.
The delegation arrived in Los Angeles on Jun 12 and met the President of New York Film Academy, Dan Mackler. Professor Hua specifically introduced JSNU's subjects, positions in the U.S. News Best Global Universities Ranking, majors of Radio and TV Director and Film Photography and Production, and international cooperation. President Dan expressed his positive attitude toward the joint cultivation of students underway and said that he would like to continue to conduct "3+2" joint cultivation project to further boost Sino-American film cultural communication and broadcast.
From Jun 13 to 14, JSNU delegation visited California State Polytechnic University, Pomona and the American branch of the e-commerce enterprise from Jiangsu Province, Focus Technology Co., Ltd. After friendly negotiation,JSNU signed memorandum of understanding with Cal Poly, launching cooperation inthe fields of 3+1+1 joint cultivation project, summer vacation exchange, teachers' short-term study, etc. Then, accompanied by Xie Xu, trade representative of Department of Commerce of Jiangsu Province in the U.S., JSNU delegation visited the company's warehouse and products from its subsidiaries, inQbrands and YOYOGrills.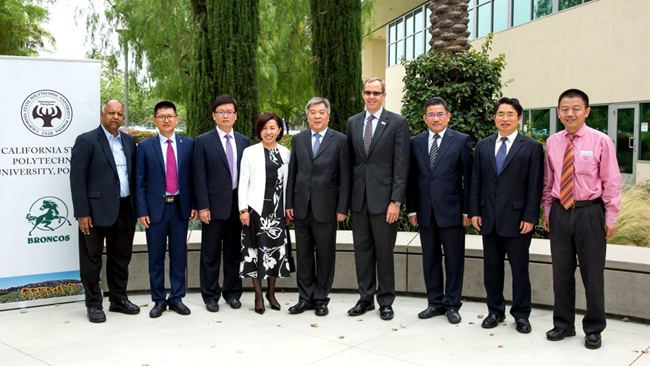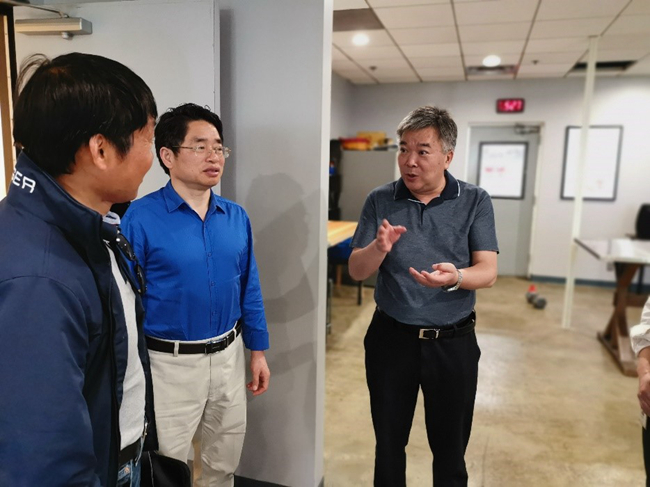 The delegation arrived in São Paulo on Jun16. In the following two days, they visited University of São Paulo, Embassy of the P.R.C. in São Paulo and Factory of Xuzhou Construction Machinery Group Co., Ltd. in Brazil. Professor Hua introduced that JSNU had conducted policing exchange training for policemen in São Paulo and trained local talents for XCMG Brazilian factory. Later, he proposed feasible suggestions for further improving B&R Latin American researches and Sino-Latin American humanistic communication. Consul General Chen Peijie spoke highly of JSNU's actions and achievements in serving national demands and in constructing first-class university. She also gave highly appreciation of the International Symposiumof Sino-Latin American Dialogue among Civilizations and said that the embassy would heavily support comprehensive cooperation between JSNU and universities in São Paulo.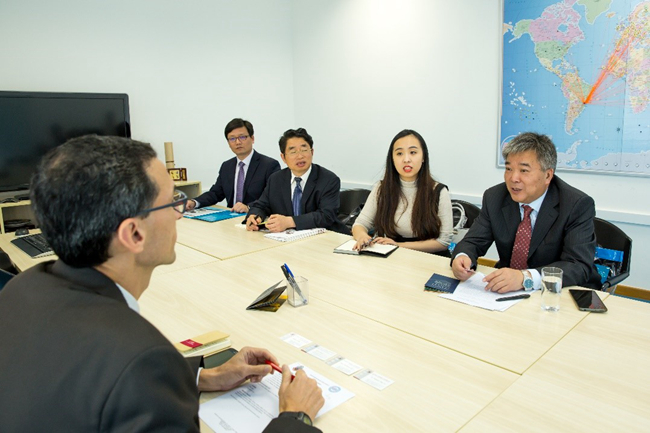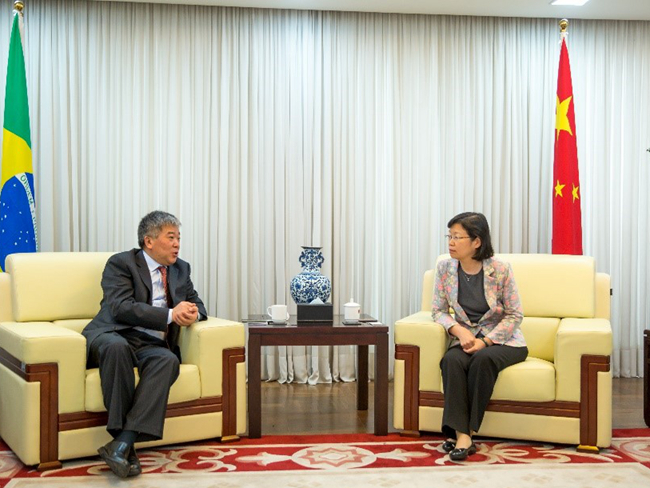 On Jun 18, the delegation visited National Communication Academy of Brazil. Leaders of two sides conducted profound interview, reaching a consensus among joint cultivation program and scientific and research cooperation in AI, big data, cyberspace security, electronic communication and establishing international joint cooperation. Before leaving, Professor Hua carried out an informal discussion with São Paulo Chinese Business Association and Chinese entrepreneurs, asking the current situation of Chinese companies. Businessman on site expressed that there was a huge marketin South America, so they expected that JSNU could support Chinese enterprises through cultivating Portuguese talents and B&R policies researches.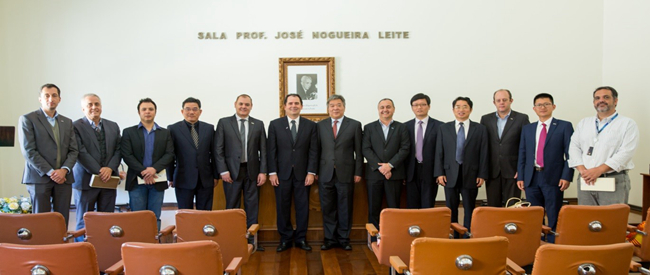 Through a series effectiveness visits, JSNUexpanded the communication channels with universities and companies in America and achieved important progress in the width and scope of cooperation, making a firm foundation for JSNU international level.