President Zhou Ruguang and his delegation have been to the United States of America and the Republic of Argentina, visiting four universities and one research institute in New York, Miami and Buenos Aires respectively during October 15-23. This visit was aimed at enhancing JSNU overseas Confucius Institutes constructionand strengthening international cooperation.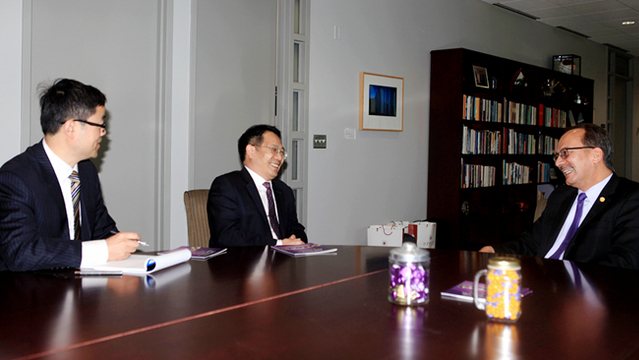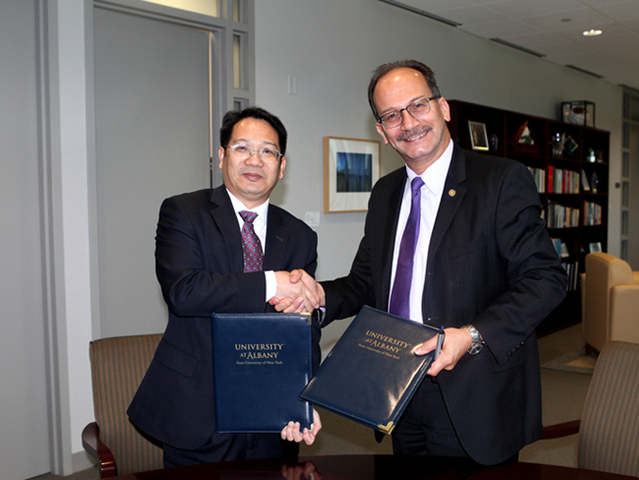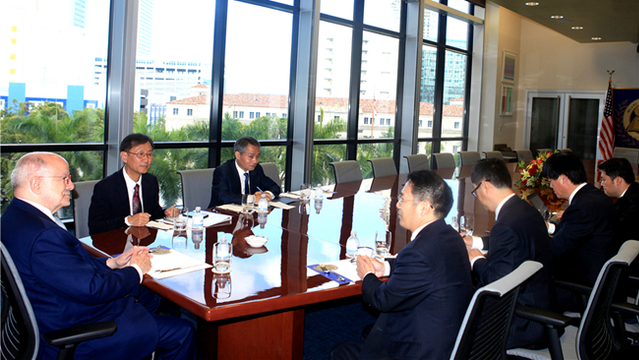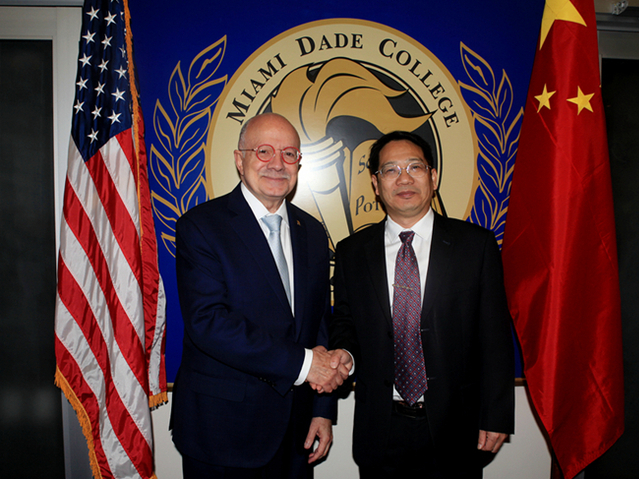 On October 16, the delegation came to State University of New York at Albany and conducted a dialogue with President Havidán Rodríguez. President Zhou gave a brief introduction of the history and development of JSNU and noted that in spite of the distance of two sides, they both had similar sizes and dominant disciplines. Therefore, there was a large field of cooperation. President Rodríguez expressed his warm welcome to JSNU delegation and introduced their history. The SUNY Albany had lots of international students' programs so he wished that in the future, two universities could establish a long-term and stable cooperative relationship.
A 2+2 double degree program contract was signed after the dialogue. Presidents Zhou conducted specific discussion on cooperation with the leaders of Students' Affairs and other advantaged disciplines. Then they visited the libraries, Students' Affairs Center and Activity Center.
The delegation went to Miami on October 17 to pay a visit to Miami Dade College and attend council activity of Miami Confucius Institute. In 2017, the Institute was awarded "Global Confucius Institute Advanced Unit" over the joint effort of two sides and played an important role in their cooperation and communication. JSNU attached great importance to the exchange with Miami Dade College and would uphold the development of Confucius Institute firmly.
On the afternoon of October 18, the delegation examined the situation of funding, teaching, cultural activities, community services and training at council meeting of Confucius Institute. Directors of two sides carefully listened to the advices from the council and they both had the confidence make the institute better.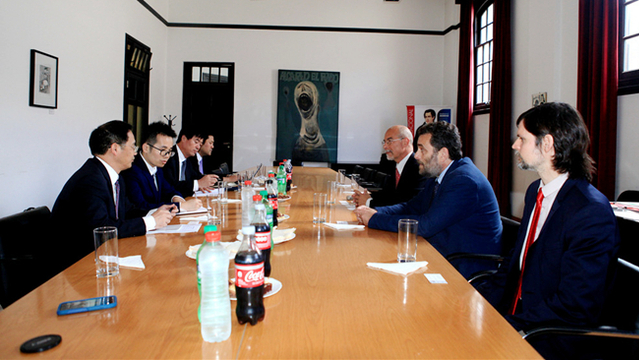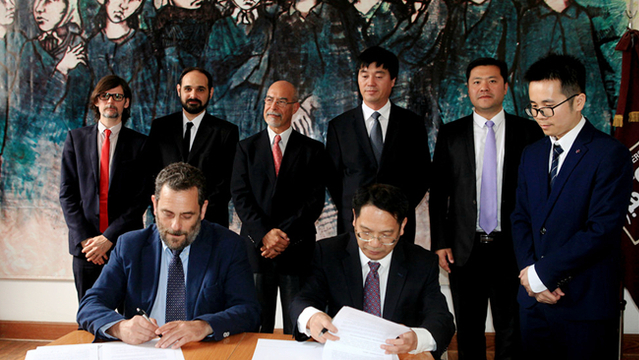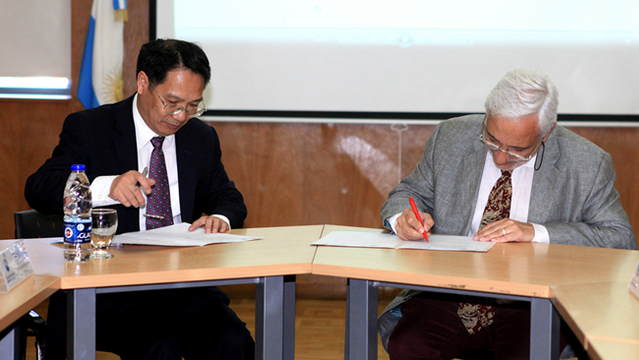 President Zhou came to Argentina on October 19. When he was at Universityof Lanús, he signed Memorandum of Understanding and cooperative agreement of the construction of branch institute of the Belt and Road Institute.
The 9-day-long visit completed various kinds of tasks, strengthening traditional friendship, making new partners and signed a series of contracts.