On September 13, the opening ceremony of the 2018 JSNU freshmen was held in Yunlong campus and Quanshan campus respectively. Leaders of JSNU and the entire 2018 freshmen attended the ceremony that hosted by Professor Cen Hong.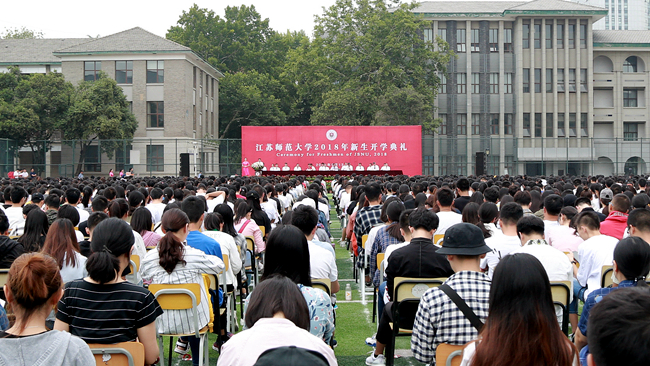 President Zhou Ruguang delivered his welcome to these 6,480 new members of JSNU on behalf of the whole university and raised his wishes to them.
He said that during the journey of chasing one's dream, he/she should remind himself/herself of being diligent in study, innovation, firm ambition and being committed to our nation all the time. Every student may adhere to the motto of "Great Virtue, Extensive Knowledge, Strong Ambition and Prompt Action", carry forward JSNU spirit and pursue excellence.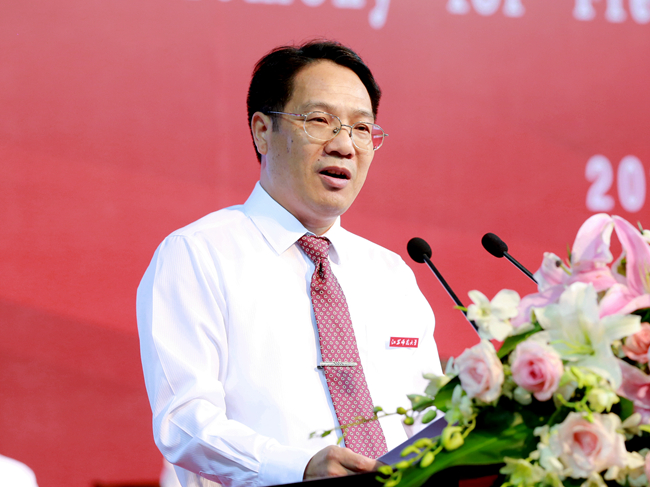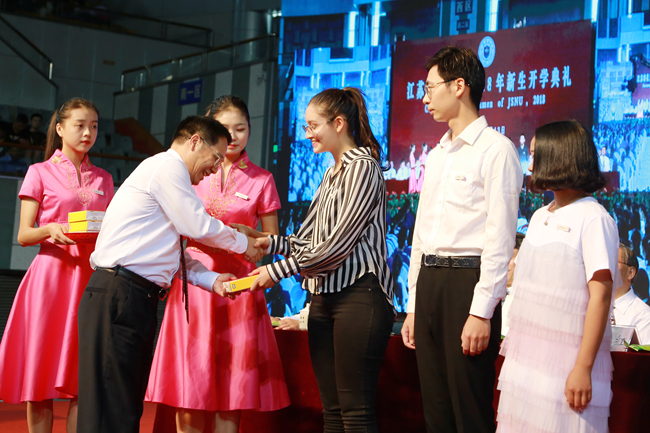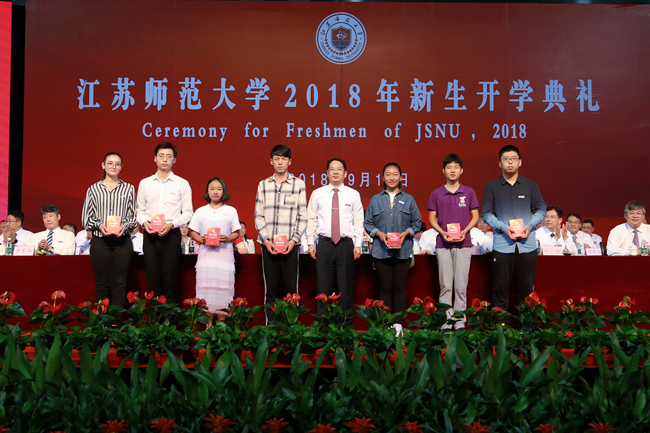 At the same time, President Zhou wished that all the students could achieve success and experience the process of growth.

Professor Hua Guihong, Secretary of JSNU Committee of CPC, gave freshmen representatives the book Seeking Truth as gifts and wore school badges for them, encouraging them to study hard and become talents of the society.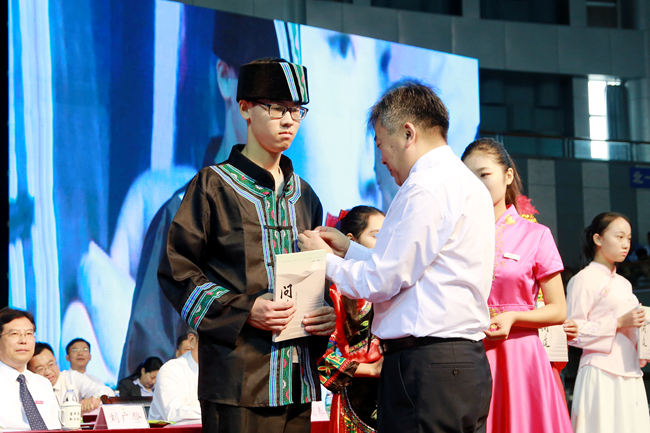 Vice president Liu Guangdeng granted certificates of honor to representatives of participants in "Who will make speech on ceremony".
Besides, outstanding freshmen were awarded scholarships by the university leaders.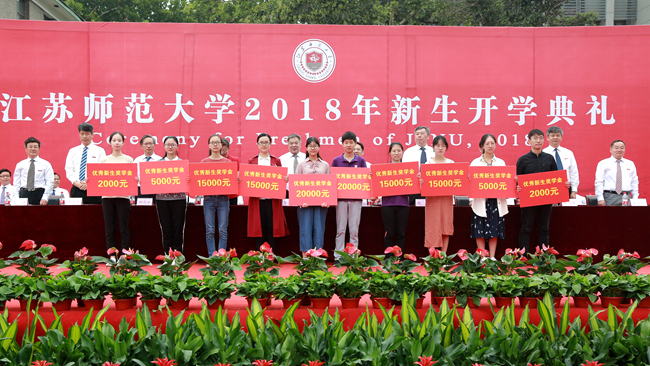 Professor Liu Jiawei from School of Literature and postgraduate representative Hao Xiangjun made speeches respectively to welcome 2018 freshmen. They both wished that 2018 freshmen could succeed in study and make contributions to the country.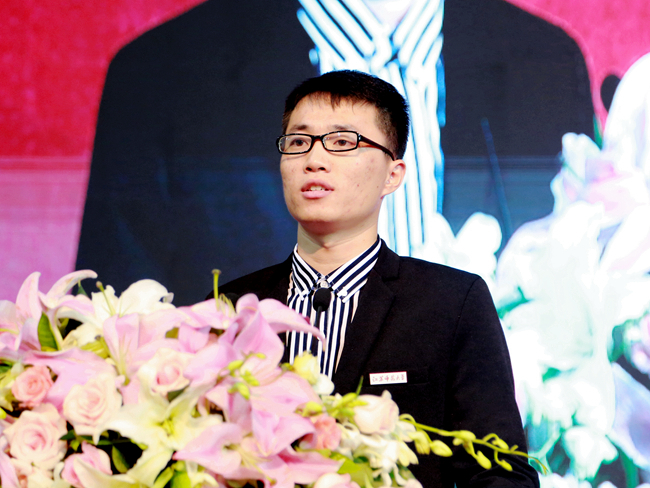 Jiang Yan, freshman from School of Linguistic Sciences and Arts and winner of the "Who will make speech on ceremony" delivered her delight to be a new member of JSNU and her vision after being an undergraduate.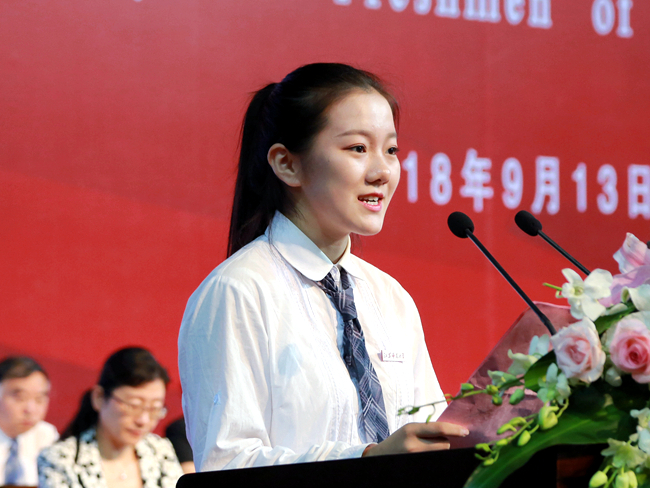 At last, leaders of all the schools conferred school flags to freshmen representatives. The ceremony came to an end in a warm atmosphere.