Zhu Baoxuan, professor of School of Mathematics and Statistics, was awarded the National Natural Science Foundation of China and Outstanding Youth Science Foundation of Jiangsu Province in 2020. And Lai Chao, professor of School of Chemistry and Material Science, was awarded the Outstanding Youth Foundation of Jiangsu Province. The approval of the project marks that JSNU has achieved remarkable results in training young scientific and technological talents.
Talent is the core competitiveness of the development of the university. Over the years, JSNU has attached great importance to the work of talents, adhering to the strategy of strengthening the university with talent. JSNU has been continuously reforming from the aspects of talent introduction and training, science and technology management and evaluation, title appraisal and appointment and recognition to optimize the institutional environment for the development of science and technology talents.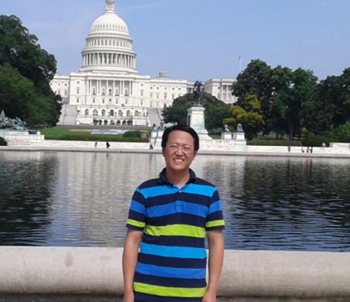 Professor Zhu Baoxuan
Professor Zhu received his doctor of Science degree from Dalian University of Technology in 2011. He is currently a professor and master supervisor of Jiangsu Normal University. His is the standing director of Jiangsu Operational Research Association, deputy secretary general of the Graphtheory Association of China Operational Research Association, and member of the Graph Theory Association and its application Committee of China Industrial and Applied Mathematics Association. He was selected as the young and middle-aged leader of the "333 High-level Talents Project" in Jiangsu province. His main research areas are combinatorial mathematics and graph theory. He has published nearly 40 SCI papers in prestigious journals such as Memoirs of the American Mathematical Society and Journal of Combinatorial Theory Series A. He has presided over 4 projects of National Natural Science Foundationof China and Outstanding Youth Foundation of Jiangsu Province, and won the "6th Jiangsu Mathematics Achievement Award" and other awards.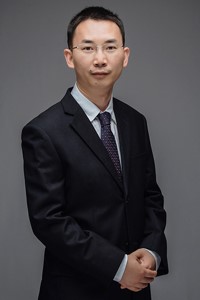 Professor Lai Chao
Professor Lai Chao, a doctor of Engineering and a master supervisor, is an external doctoral supervisor of Griffith University and director of the Department of Materials of Jiangsu Normal University. In 2006 and 2011, he obtained his bachelor's degree and doctor's degree from Nankai University. From March 2013 to September 2014, he visited Griffith Universityin Australia and Cambridge University in the UK respectively. He has presided over 3 National Natural Science Foundation, 1 Outstanding Youth Foundation of Jiangsu Province and 1 key R&D project of Xuzhou City. In 2015, he won the second prize of Natural Science in Tianjin City, and in 2016, he won the top ten Youth Science and Technology Award in Xuzhou city. His research areas include high specific energy lithium batteries and interfacial electro chemistry. He has published more than 40 articles in magazines, including Nat.Com Mun., J. Am. Chem. Soc., Adv.Mater., and Adv. Funct. Mater,etc., and his works have been cited more than 2,700 times. He serves as the youth editorial board of Rare Metals magazine. He is also the youth director of the Chinese Academy of Pelicology.