On the afternoon of July 1, the Unveiling Ceremonyof Jiangsu Normal University Innovation & Entrepreneurship Institute was held at Hall 300 of Analysis and Test Center. School leaders, President Zhou Ruguang, Vice President Liu Guangdeng, Qian Jin and Cai Guochun, attended the ceremony, as well as members of JSNU Committee of Innovation & Entrepreneurship. Vice President Qian Jin hosted the ceremony.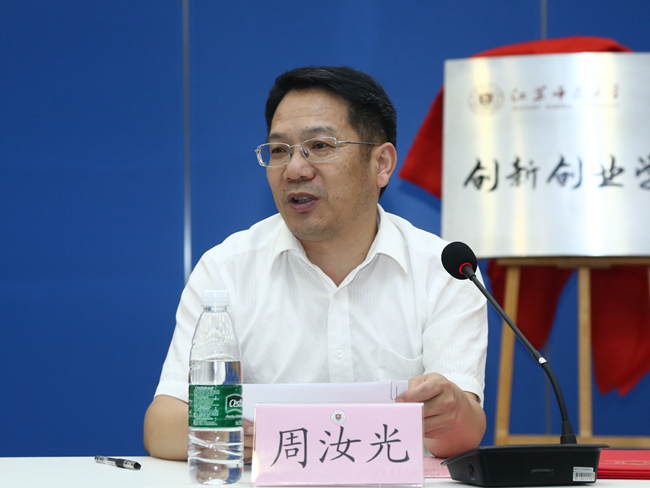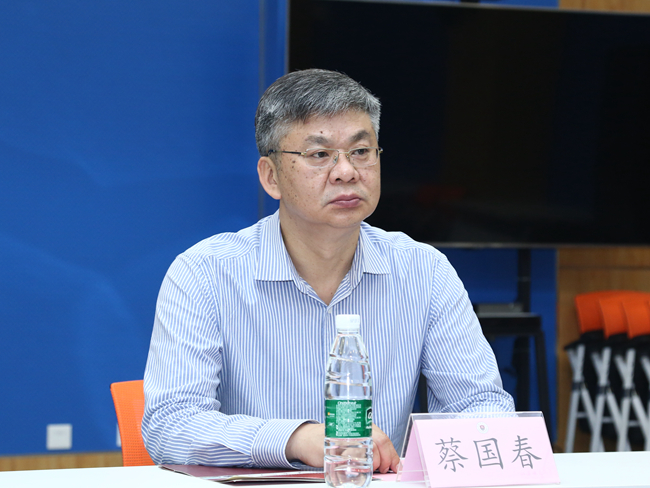 Vice President Liu Guangdeng announced "Noticeof Establishment of JSNU Innovation & Entrepreneurship Committee" and then Vice President Cai Guochun announced "Notice of Establishment of JSNU Innovation & Entrepreneurship Institute". Later, four school leaders unveiled the brand of the institute and presented letters of appointment to supervisors.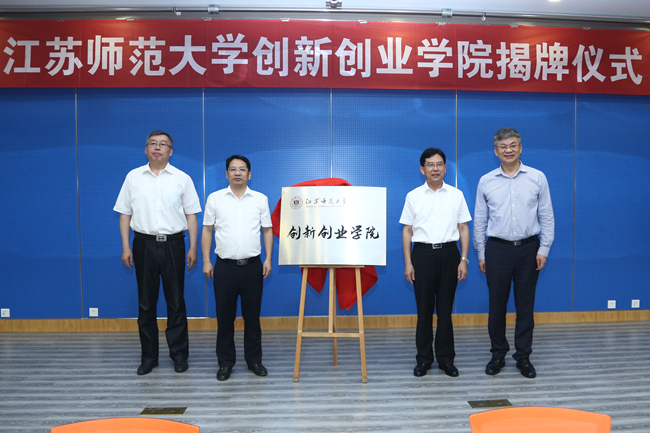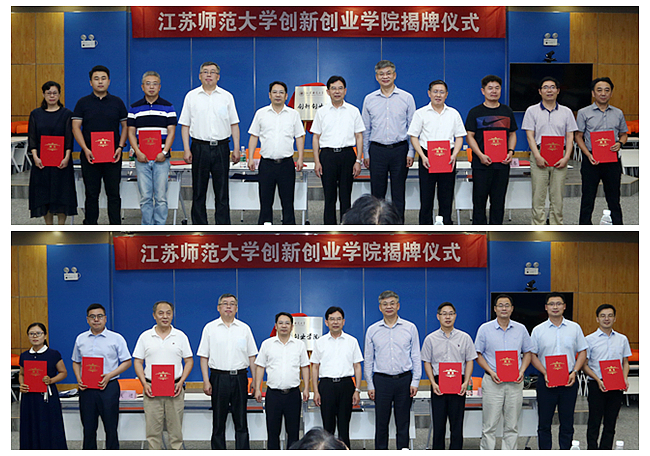 Dean of the institute, Zhao Peng, made a speech on behalf of the leading group, introducing setting, frame, task and mission of the institute. Supervisor representative Chen Xin congratulated the founding of the institute and briefed on the current situation of JSNU students' innovation and entrepreneurship. Graduate from School of Electrical Engineering &Automation, Tang Hongfei , member of gold medal winner team of JSNU Internet+ Competition shared his feeling of innovation and entrepreneurship pf himself and proposed some suggestions on behalf of alumni.
In the end, President Zhou Ruguang made a concluding speech, pointing out that Innovation & Entrepreneurship was one of the key words that had influenced social development and process in the past fifty years. In recent years, government insisted on implementing innovation-driven development strategy and Five Concepts for Development. The issue of "widespread entrepreneurship and innovation" had been paid highly attention till nowadays. As a highland of talents and knowledge, university should set the ability of entrepreneurship and innovation as a goal in cultivation, which was also a necessity in serving the construction of an innovative China.
The founding of the institute was an important measure of our school to keep pace with the time and adapt to social demands. At the same time, it was an inner need for JSNU to deepen reform and seek for development.
President Zhou hoped that, through this platform, we could further integrate resources and form a big system for entrepreneurship and innovation, boosting related works and forming our own characteristics inorder to support the construction of high-level JSNU.