On the morning of June 30, Strategic Cooperative Signing Ceremony between Jiangsu Normal University and Jiangsu Education International Group Co. Ltd. was held at Meeting Room 402, Building 3.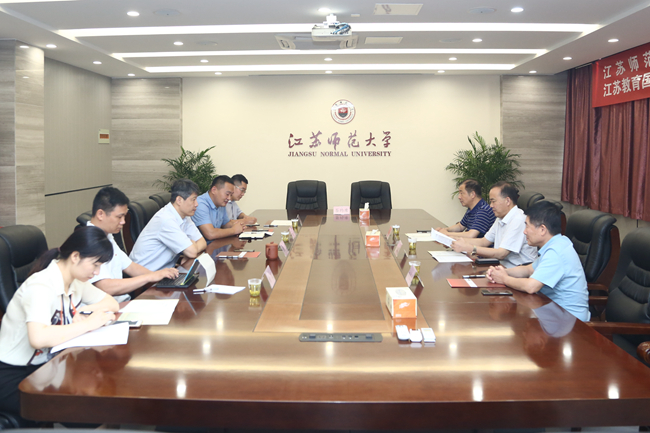 Dr. Huang Junwei, Standing Member of JSNU Committee, and Vice President of JSNU, and Mr. Zou Jiajun, General Manager ofJiangsu Education International Group attended the ceremony.
Vice President Huang welcomed Mr. Zou and his delegation warmly and then introduced JSNU's history, current development and future developing trend.
He also expressed his sincere gratitude to Jiangsu Education International Group on behalf of JSNU for their voluntary donationto school to support our teacher education.
Through complementary advantages and dedicated cooperation, two sides' causes would be constructed rapidly and a bright future of win-win could be forecasted, Vice President Huang added.
Mr. Zou briefed on their basic information about their company. This cooperation, he said, was what they strongly needed and a start of two sides' cooperation.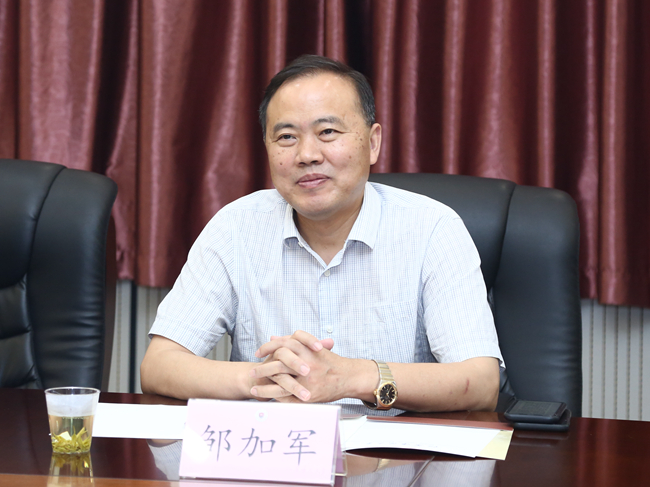 Depending on the platform, talents and education resource of JSNU, their company could strengthen faculty team and improve teaching and management in order to boost a sound comprehensive development.
In the end, the two sides signed auniversity-company strategic cooperative contract, according to which, Jiangsu Education International Group donated ¥2,000,000 RMB to Jiangsu Normal University and established "Foundation of Jiangsu Normal University Teacher Education Development".